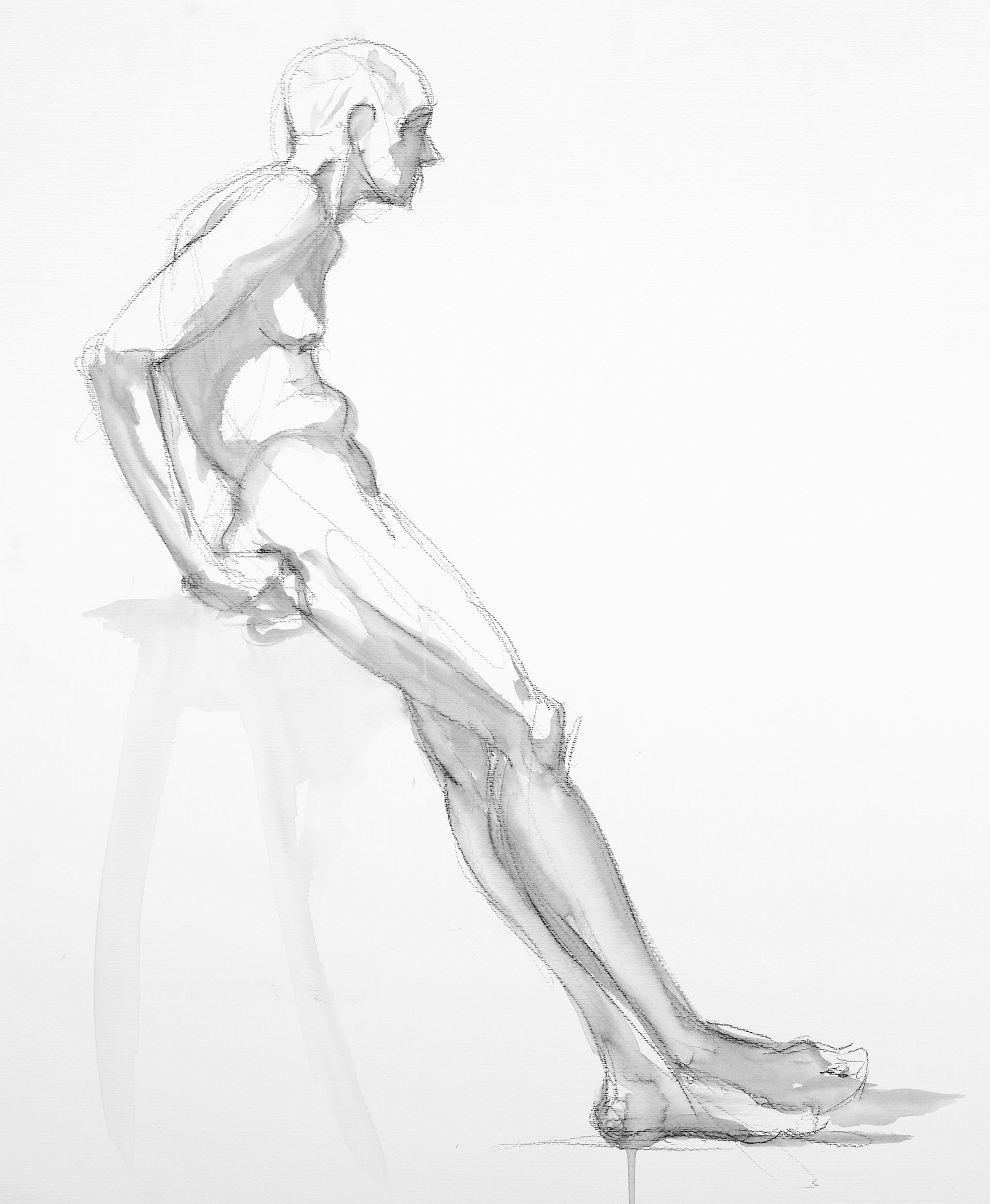 Description
Join Amy Foster, Metro Detroit's best figure artist and instructor, in our studio for a week-long intensive workshop learning her approach to anatomy and life drawing.
This workshop is a must for any artist who wants to improve their life drawing skills. It is recommended that you are already familiar with basic life drawing as this is not a beginner class. We will be looking at, discussing and simplifying the entire skeletal structure, which is what establishes the armature for muscle and flesh to sit upon. After two days of focusing on the bone structure, we will move into the muscle structure and then learn what makes each person unique.
Live models will be present daily so you can put this newfound knowledge to the test after each mini-lecture. Amy will utilize the skeleton, completed anatomical drawings, handouts, books and many, many drawing demonstrations to share her love of the figure. There will also be opportunities for one-on-one feedback from Amy.
Sign up early and get the early-bird price! The cost is just $545 until June 30 or $625 for later registrations (model fees are included). At checkout, you will be able to pay securely online with a credit card or PayPal. Payment plans are also available from PayPal or Affirm.
Materials
For this workshop, we will focus on black and white drawings.  Sometimes working in line only and other times working with large massing mediums.  If you have drawing utensils or dry massing mediums you prefer to use, please bring them.  That said, if you aren't sure, you can't go wrong with the following:
Suggested drawing utensils
Range of graphite pencils (Hb, 2b, 4b)
Vine charcoal (Soft to medium…thin and thick sticks)
Kneadable eraser
Suggested drawing papers
18" x 24" spiral bound "Sketch" paper pad (no newsprint paper, please)
About the Instructor
As a 1994 graduate of the Center for Creative Studies – College of Art and Design in Detroit, Amy Foster received a well-rounded education in the field of illustration, graphic design and fine art. While she may dabble in painting and sculpting, Amy's true passion is drawing and her favorite subject matter is the figure…male or female, youthful or mature, portrait or full figure, clothed or tastefully nude.
In 1999, Amy went into business for herself as a freelance artist and an art instructor. After teaching at a number of local institutions including her alma mater, now renamed the College for Creative Studies, she decided to open her own art studio in Richmond, Michigan. She still travels to teach workshops and some weekly classes. Amy considers teaching to be a true privilege that enables her to share her love of the figure and knowledge of art. Visit AmyFosterFineArt.com to see examples of her drawings.
To Register (below), select the number of spaces you are reserving. Fill in the name(s) and contact information for yourself and anyone else you are registering. Then click the button at the bottom to complete your registration and add the workshop to your cart. After checking out, you will receive an email confirming your registration and providing additional details.
Workshops are subject to cancellation because of insufficient enrollment or for other reasons. If a workshop is canceled, you will have the option to receive a full refund or transfer your registration to another scheduled workshop.