Welcome!
In my latest project, "Captured on Film", I take an intimate look at old, discarded and rusty things. The photos are captured on traditional black and white film using a pinhole camera. Each conveys a wonderful sense of the subject's personality through individual portraits, as well as in the interactions of multiple objects. They are available hand-printed on silver-based fiber paper, matted and framed.
Be sure to read my artist's statement, see where my photographs are being exhibited, get information about my photography workshops, or just learn more about my work.
And connect with me @EricLawPhotos on Facebook and Instagram. I'd love to hear your comments!
Artist's Statement
You see only the things around you—people, places, and objects. With a compact camera, smartphone, Facebook, and Instagram, your photographs document "who was there and what I ate". You post, tag, pin and tweet in a world of personal photojournalism shared through social media.
I see things differently—a world of shapes, patterns, colors, and textures. My photographs bring these attributes into view. When something is observed with no context, its separate existence ends and its characteristics become the focus. Now you see what is visible, yet unseen, and you are drawn into the intimate dialogue with my world.
Through my work I expose you to a different kind of image. Your experience is with photography that is about something. My photographs invite you to connect with a subject you may not immediately see and challenge you to find meaning in a purely abstract expression.
Modern abstract artist Paul Klee wrote, "Art does not reproduce the visible; rather, it makes visible." This is the essence of fine art photography—a visual image created by the artist as photographer.
Awards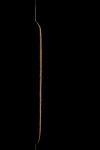 In 2010, my print "Cattail" won the prestigious Gold Medal award in the 97th Annual Gold Medal Exhibition at Detroit's historic Scarab Club. Since its founding in 1907 by a group of artists and art lovers, the Scarab Club has been active in the Detroit arts community. The Gold Medal is the Scarab Club's highest and most esteemed prize presented to its members, and this was the first time it was awarded to a photographer.
The winning image of a cattail was taken in the studio with a single strobe light and a black background.
Exhibitions
Check back regularly for updates on exhibitions featuring my fine art photography.
Juried Exhibitions (*Award)
"Juried Photography Competition", Crooked Tree Arts Center, Petoskey
"The Photography and Digital Imagery Show", Marygrove College, Detroit
"Black & White", F-Stop Magazine
"Annual Gold Medal Exhibition", The Scarab Club, Detroit *Gold Medal
"Interiors", Still Point Art Gallery
"Hatchback 7", Hatch Gallery, Hamtramck
"Our Town", The Community House, Birmingham
"Aliment: Tasting Contemporary Art", Anton Art Center, Mount Clemens
"Annual Invitational", Lawrence Street Gallery, Ferndale
"Michigan Fine Arts Competition", Birmingham Bloomfield Art Center
"Annual Silver Medal Exhibition", The Scarab Club, Detroit
"Eat Me: Juried Photography Exhibition", 1650 Gallery & Studio, Los Angeles
"Annual Photography Exhibition", The Scarab Club, Detroit
"Exposures: Photography", Lawrence Street Gallery, Ferndale *
"Annual All Media Exhibition", Detroit Artists Market *
"Annual Holiday Exhibition", Detroit Artists Market
"Annual All-Media Competition", The University of Michigan-Dearborn
"Andres Serranno Picks Detroit", CCS-Center Galleries, Detroit
"Annual Greater Michigan Art Exhibition", Alden B. Dow Museum, Midland
"Annual: All Media Exhibition", Ann Arbor Art Center
"Blooms, Bugs and Beasts", The Scarab Club, Detroit
"Small Works", Northville Art House
"Annual Juried Photography Exhibition", Padzieski Art Gallery Dearborn
"Michigan Annual", The Anton Art Center Mount Clemens
"Little Things Mean A Lot!", Lawrence Street Gallery Ferndale
"Annual Canton Fine Arts Exhibition", The Village Theater
"Annual Livonia Arts Exhibition", Livonia Public Library
"Photography Masters Cup", International Color Awards, London
"Silence", Paint Creek Center for the Arts, Rochester
Solo / Group Exhibitions
"Captured on Film"
Color | Ink Studio & Gallery
November 4 – December 23, 2022
"the MUNDANE show"
The Scarab Club
"Visible, Yet Unseen" (Solo Show)
Huron Valley Council for the Arts
"Hand-Crafted Photography"
Works by Candace and Eric Law & Anne Storm van Leeuwen
Lawrence Street Gallery
"Pas de Deux (Dance for Two)"
Works by Candace and Eric Law
Scarab Club – Lounge Gallery
Publications
Studio Visit Magazine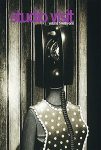 Two of my photographs are included in Volume 21 of Studio Visit magazine, among a selection of international artists chosen by Dina Deitsch, Senior Curator at the deCordova Sculpture Park and Museum in Lincoln, MA. Studio Visit is a series of juried artist books produced by the publishers of New American Paintings and sent to curators and gallerists throughout the country as well as collectors and art enthusiasts.
Scarab Arts Annual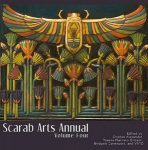 The purpose of the Annual is to provide Scarab Club member artists and poets an opportunity to have their work published in book form. My work appears in several of the published volumes.
Workshops
Coming Soon! I will be offering workshops on film photography and vintage photographic processes in 2023.
About My Work

Late in a career in business, I discovered a passion for the fine art photograph and, through extensive personal study, developed my skills and personal vision as a photographer. In the process, I came to a deep understanding of how the photographer, the camera, and a subject intersect to create a compelling image.
People see the world in different ways and respond to it according to their own personality and experiences. Instead of trying to capture the world in the same ways that others see it, I express my unique viewpoint. By mastering the tools provided by the camera, I create photographs that portray a personal view of the world and communicate what I see to others. These are the images that captivate, inspire, and challenge me because they come from a place that is inside and personal to the photographer.
My photographs have been exhibited in many galleries in the Detroit area, as well as nationally and internationally, and they are in several private collections. I am a member of Professional Photographers of America, and I work from my studio in Hazel Park, Michigan.
Contact Me
Whether you're a prospective buyer, an exhibitor, or just want to know more about my photographs, please feel free to get in touch with me.
Color | Ink Studio & Gallery
20919 John R Road
Hazel Park, MI 48030
Hours by appointment
Tel: 248.398.6119
Email: Studio@EricLawPhotography.com
Facebook & IG: @EricLawPhotos