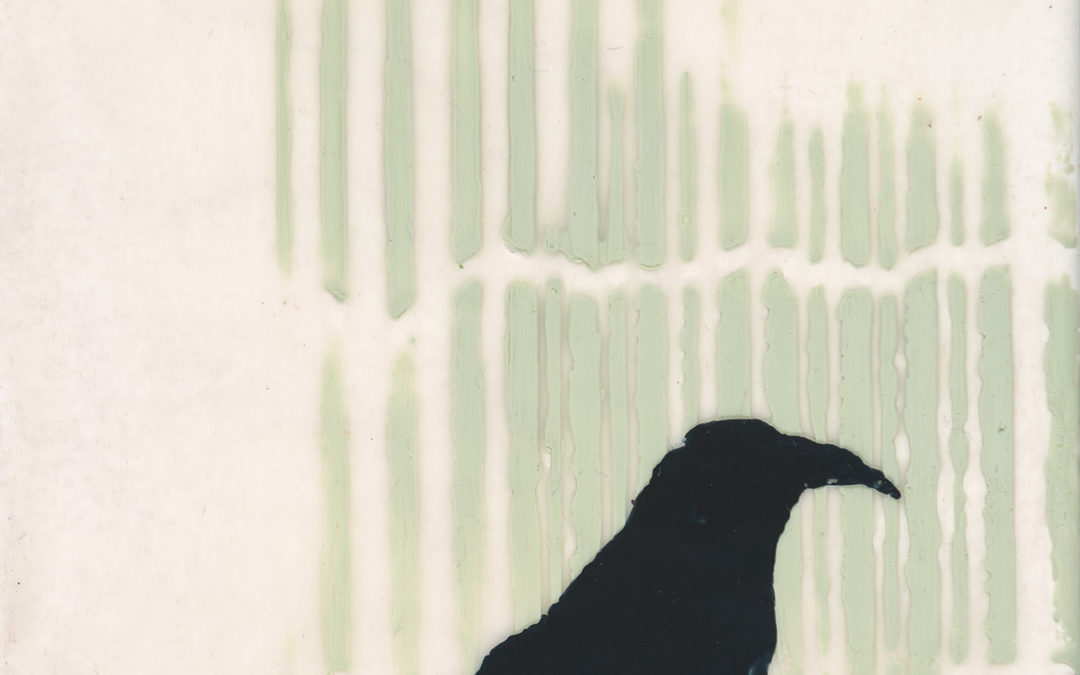 Description
Join visual artist Candace Law at Articipate in Berkley on Saturday, December 3 from 12:30 – 4:30 pm for an encaustic workshop with stencils.
This workshop is for any artist who is curious about this versatile medium and wants to explore ways to incorporate it into their own work.
The day will start with a brief review of the basics, priming and painting, then move to this fun technique of using melted wax and stencils to create shapes, patterns, and even texture.
New to encaustic? This is the perfect time to learn about this medium without investing in the equipment and supplies.
Worked with hot wax before? Use this as a refresher session and bring in any questions or problems you've been having to discuss and find solutions.
There will be demonstrations, along with individual work time and one-on-one time with me, giving ample opportunity to explore the materials and tools. 
All equipment, paints, and most materials are included. Wood panels will be provided for painting, and stencils along with some items and papers for collaging or embedding will be available.
Participants are welcome to bring along any additional items they might like to work with, such as decorative papers, beads, found objects or other small mementos. Apron or studio clothes are suggested.
Class size is limited, so sign up early!
How to Enroll
Click on the "Register" button above or visit www.Articipate.us for more information. Space is limited and will fill fast, so don't wait!
Workshops are subject to cancellation because of insufficient enrollment or for other reasons.
Cost
$65 (including materials)
Date and Time
Saturday, December 3
12:30 – 4:30 pm
Location
Articipate
3833 12 Mile Rd.
Berkley, MI 48072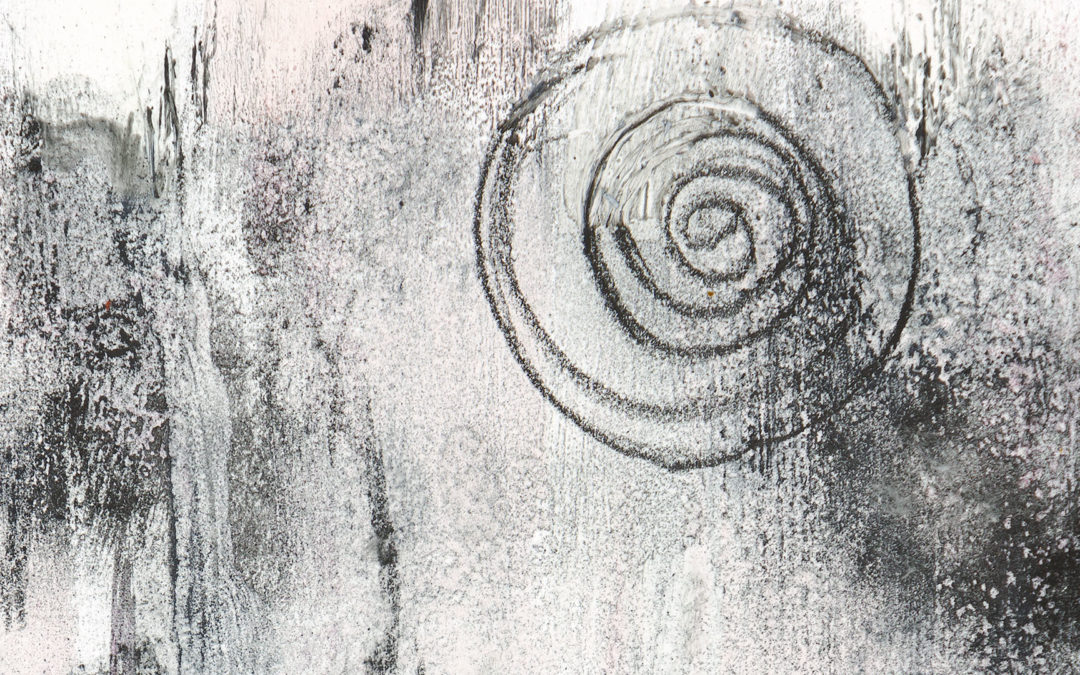 Description
Join visual artist Candace Law in the studio on Saturday, November 12 from 10 am to 4 pm for a day of creativity using encaustic on paper!
In this workshop, you will learn about painting with encaustic using paper as the support instead of wood panels—from heavier weights to thin Japanese sheets. We'll be covering:
A brief review of encaustic basics and a warmup exercise

Using brushes and hot wax to paint onto paper

Painting on paper on a heated palette with wax chunks

Briefly exploring printing monotypes directly on the heated palette
Demonstrations and group discussion, as well as individual work time and one-on-one time with the instructor will fill out the day.
As always, the equipment, supplies, and most materials are provided. In addition, you may want to bring a few of your own papers with which to experiment.
New to encaustic, or been away from it for a while? This is a great time to give it a try, or come and remind yourself just how wonderful and versatile this medium is. There will be ample time for learning the basics and warming up.
Class size is limited, so sign up early and get the early-bird price! The cost is just $140 until October 28 or $165 for later registrations.
How to Enroll
Click on the "Register" button above, then scroll down the page to the enrollment form. At checkout, you will be able to pay securely online with a credit card or PayPal. Payment plans are also available from Affirm or PayPal.
Workshops are subject to cancellation because of insufficient enrollment or for other reasons. If a workshop is canceled, you will have the option to receive a full refund or transfer your registration to another scheduled workshop.
Cost
Early Bird (Register by Oct. 28)
1-Day Workshop: $140
Registration after Oct. 28
1-Day Workshop: $165
Date and Time
Saturday, November 12
10 am – 4 pm
Location
Color | Ink Studio & Gallery
20919 John R Rd.
Hazel Park, MI 48030
248-398-6119
What Participants Say…
"I just want to thank you for sharing your enthusiasm, humor, knowledge and expertise! I think you are an amazing teacher and facilitator. You balance info, discussions, demos and work time so naturally. It is very comfy and relaxed yet professional. The freedom to play along with the range of materials and sharing is just such a wonderful atmosphere for growth. You rock!!"
"This was the most enjoyable class I have ever taken. Thank you for your hospitality, kindness, and professionalism."
"My first venture into encaustic and I love it. I'm hooked. Candace is an excellent teacher. I felt totally welcomed and look forward to more workshops."
"Thank you, that was a fun class, it gave me a creative spark."
"I had a wonderful time and am looking forward to doing more."
"Thoroughly enjoyed the encaustic mini-meltdown! I am usually finished with workshops hours before everyone else, but this new adventure captured my creative spirit."
"Can't wait to come back. The atmosphere and you are so calming, the instruction clear, fun and helpful."
Videos
I recorded these video demonstrations of encaustic painting for a presentation to a local group of artists. Click on a video to start or on the Playlist icon in the upper right to watch individual segments.
Books
The Art of Encaustic Painting
By Joanne Mattera
New York: Watson-Guptill Publications, 2001
Encaustic Art: The Complete Guide to Creating Fine Art with Wax
By Lissa Rankin
New York: Watson-Guptill Publications, 2010
Encaustic with a Textile Sensibility
By Daniella Woolf
Santa Cruz: Waxy Buildup Press, 2010
Encaustic Workshop: Artistic Techniques for Working with Wax
By Patricia Baldwin Seggebruch
Cincinnati: North Light Books, 2009
Suppliers
R&F Paints
Kingston, NY
(800) 206-8088
www.rfpaints.com
Manufacturer of encaustic paints, oil sticks, other products. High quality. Online resource for all kinds of encaustic information, forums, and workshops they teach. Ask about our selection of R&F products available for purchase.
Enkaustikos! Wax Art Supplies
Rochester, NY
(800) 836-8940
www.fineartstore.com
Manufacturer of encaustic paints. Sells wax, resin, medium, encaustic paints, specialty tools.
Dick Blick, also Utrecht Art Supplies
Galesburg, IL
(800) 477-8192
www.dickblick.com
www.utrecht.com
Pigments, wax, encaustic paint, brushes, tools, panels. Sells both R&F and Enkaustikos brand supplies.
Swans Candles
Lakewood, WA
(253) 584-4666
www.swanscandles.com
Discounted bulk supplier of beeswax, damar resin, and misc. items.
Candace Law is an encaustic mixed-media artist. Much of her current work blends an interest in the decayed industrial age and man-made objects with the abstract—as expressed through drawing, found objects, mixed media and encaustic.
Candace has exhibited in several solo shows, as well as numerous regional and national exhibitions—both invitational and juried competitions. She works full-time from her studio in Hazel Park (MI).
Visit CandaceLaw.com to see a selection of her artwork and to learn more.
Yes, send me updates...
Subscribe to periodic email updates for the latest information about upcoming workshops and online learning resources about encaustic. You can change your preferences or unsubscribe at any time.