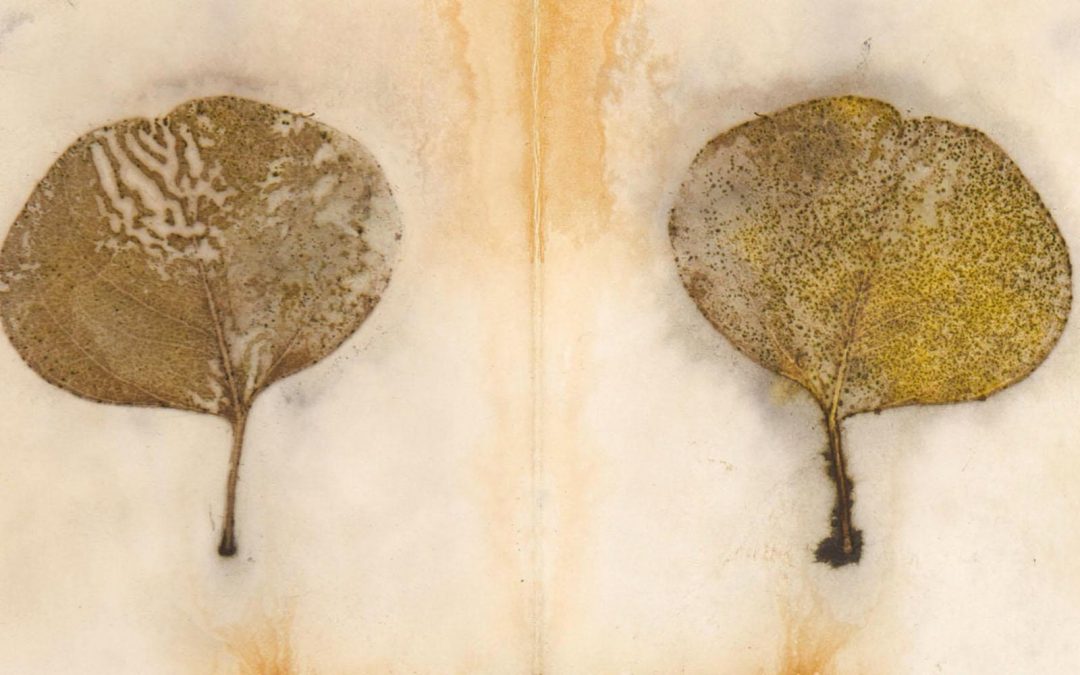 Description
Eco-prints! Learn to make beautiful prints on paper and fabric using the natural dyes in leaves, flowers, and vegetables. Join visual artists Candace Law and Melissa Rian in our studio for a fun 2-day workshop.
In this 2-day workshop, you will learn what plants and vegetables work best for prints, about mordants and dyes, and then experiment with various papers (and fabrics, if you choose). You will leave with lots of lovely printed papers to use in bookmaking, collages, or as unique greeting cards.
A selection of papers and plant materials will be provided for the workshop. A list of other supplies to bring and plants that print well is included in the confirmation email you'll receive after registering.
How to Enroll
Use the "Register" button above to enroll in the workshop. You may pay by credit card or mail a check. Your registration is not final until payment is received. Space is limited, so don't wait!
Workshops are subject to cancellation because of insufficient enrollment or for other reasons. If a workshop is canceled, you will have the option to receive a full refund or transfer your registration to another scheduled workshop.
Date and Time
Sat, October 5, 10:00 am – 4:00 pm
Sun, October 6, 10:00 am – 4:00 pm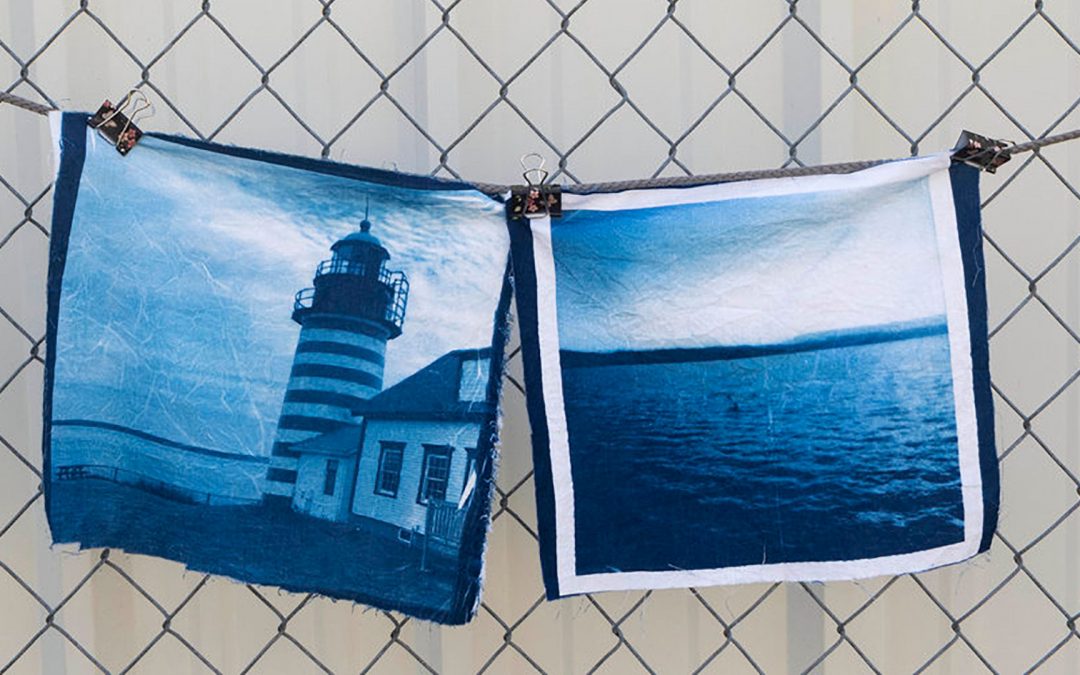 Description
Let's get ready to celebrate World Cyanotype Day on September 28 by learning to make cyanotype prints in a workshop on Saturday & Sunday, August 24-25. It'll be a great two days of fun with the sun, so register today!
Cyanotype is a vintage monochrome photographic printing process discovered in 1842. Join visual artist Candace Law in the studio to learn more and create prints with this easy-to-use technique. We'll create beautiful cyan-blue photograms from everyday objects, print on paper from your favorite photos, and print on fabric to show as flags. You'll also learn how to tone prints to a lovely brown-sepia color.
The featured project will be to print at least one 12″ x 12″ cotton flag. Our flags will be sent to the A Smith Gallery in Johnson City, TX​ where they will be strung together​ with others from around the world to symbolize unity and beauty. The installation will be on display there until October 21. It will then travel to the Healing Arts Center in New Orleans for an exhibition beginning in December at PhotoNola until the end of Mardi Gras 2020. The theme for the flags is Land-Sea-Sky.​
The equipment, supplies, and most materials for prints on paper as well as two cotton flags are provided. All you need are your own images.
Date and Time
Sat, August 24, 10:00 am – 4:00 pm
Sun, August 25, 10:00 am – 4:00 pm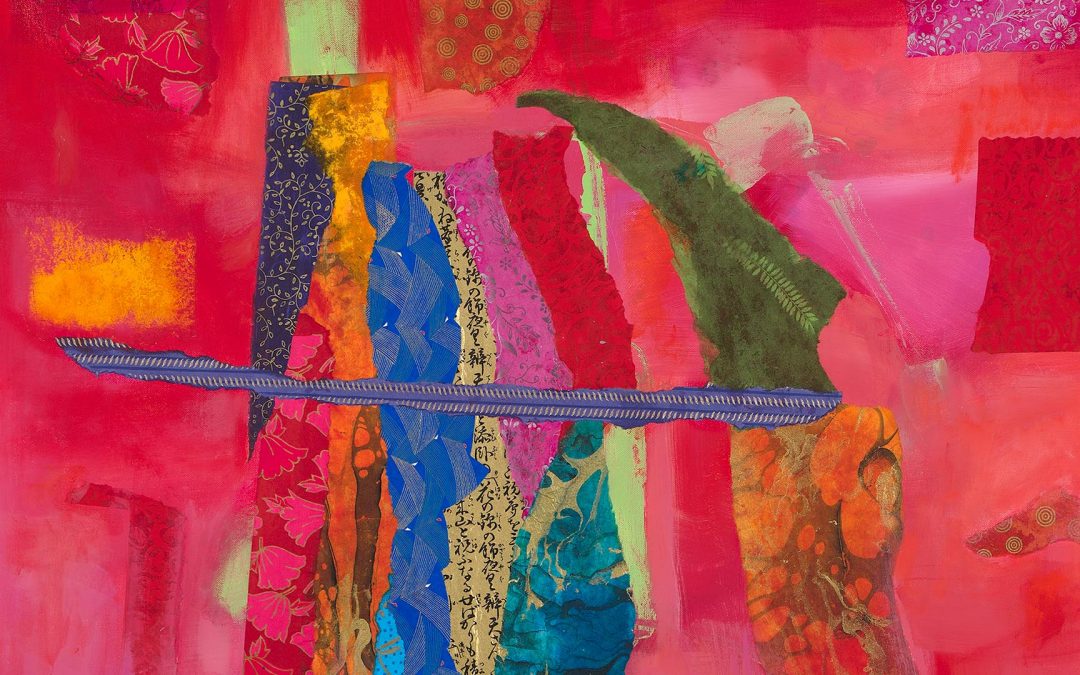 Join us for a reception with artist Anita Stromberg and view her solo exhibition in our Gallery. The paintings explore different ways of expressing color, often by adding art papers, which creates an abstract mixed media style. Her work may have meaning, but she leaves much of the interpretation to the viewer. The exhibition runs until September 29. The Gallery is open most weekdays from 10 am to 4 pm and by appointment. There is free parking in the lot and on the side streets.
Date and Time
Fri, August 23, 5:00 – 9:00 pm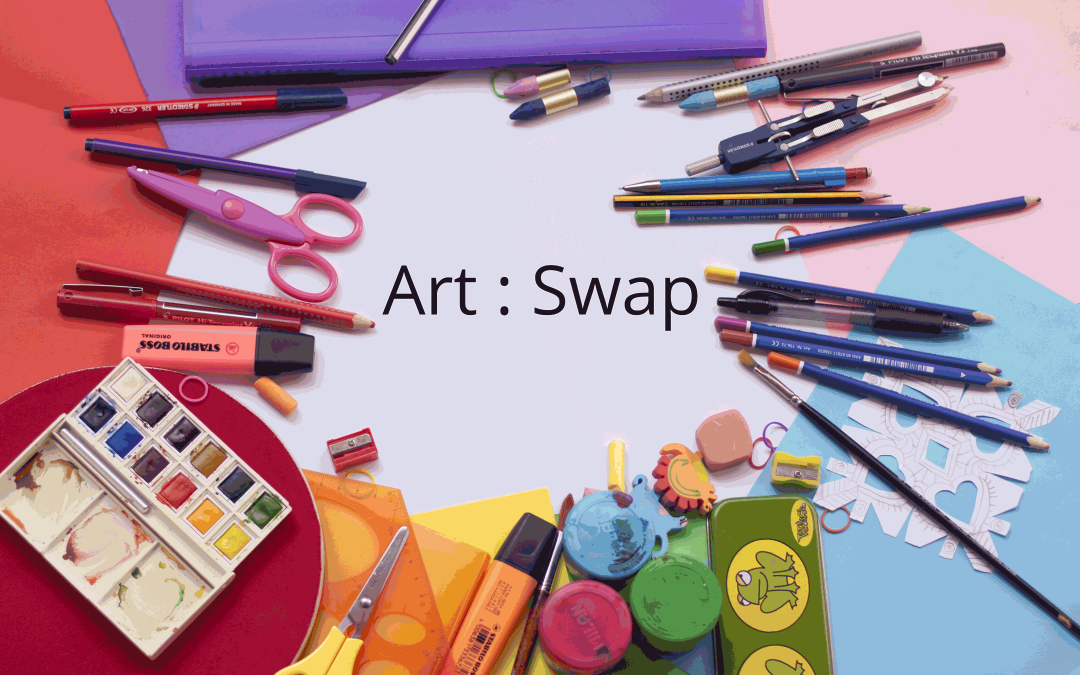 Description
Do you have art supplies you no longer use or older artwork that's not in your current body of work? Are you looking for hard-to-find art supplies or a bargain on a piece of art? Then join other Detroit-area artists to swap-buy-sell surplus art supplies and artwork. There is no cost to participate or to come and browse.
To display items…
We ask that you use the "Register" button above to reserve a spot to display your surplus art supplies or artwork. Tables will be available from 24″ x 48″ to 30″ x 72″ and located in several areas around the studio and the gallery. Table availability will be on a "first-come" basis.
The event is intended primarily as an opportunity to exchange surplus art supplies or artwork with other artists (no household or non-art-related items). Participating artists are responsible for handling any cash transactions in lieu of an exchange. Please be aware that we will not be able to make change or handle credit card transactions on your behalf.
Just looking…
Then there's no need to register. All you need to do is show up!
Date and Time
Sun, September 8, 1:00 – 3:00 pm