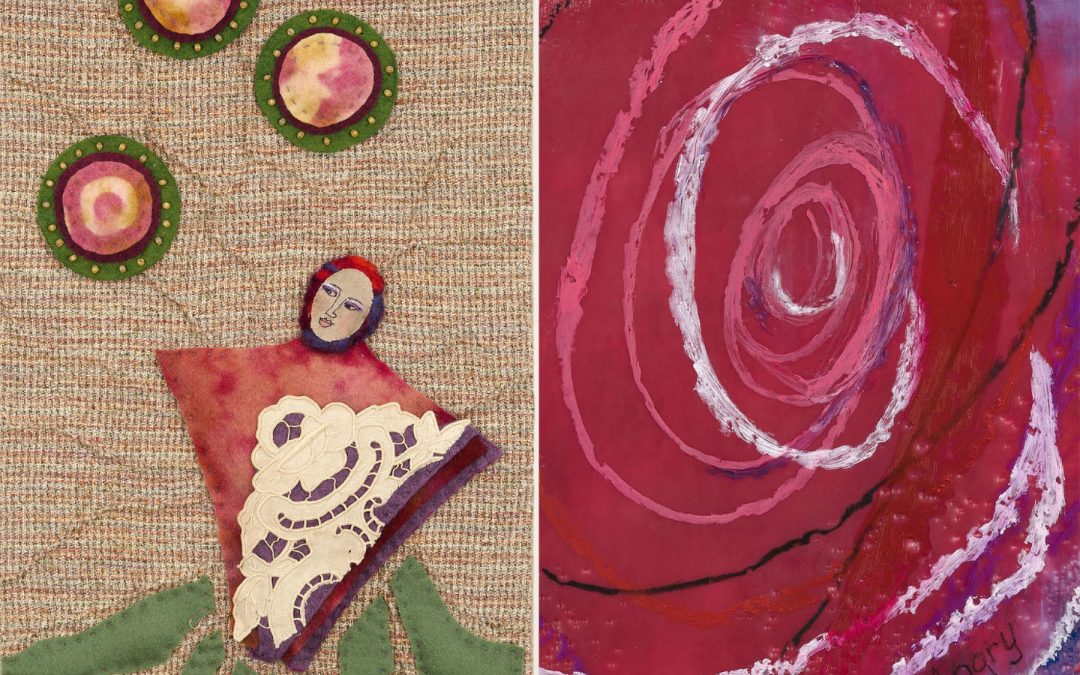 Recent Work by Sharlet Di Giorgio & Candace Law
November 6 – December 18, 2021
Opening Reception: Saturday, November 6 at 2–4 pm
Color | Ink Studio & Gallery is presenting an exhibition of recent work by artists Sharlet Di Giorgio and Candace Law. They will be showing original artwork in fiber and encaustic/mixed media created during the last 18 months.
The Opening Reception is on Saturday, November 6 at 2–4 pm, featuring music by Joe Yankee and poetry readings by Patricia Barnes and Sharlet Di Giorgio in a program that starts at 2:30 pm. It's free and open to the public (masks required). The exhibition runs through December 18.
Once the exhibition opens, click the link to view it online or schedule your visit to the Gallery. No appointment is needed to attend the Opening Reception; otherwise, the Gallery is open most weekdays only by appointment. The original fine art on view in the exhibition will be available for purchase in the Gallery or securely online.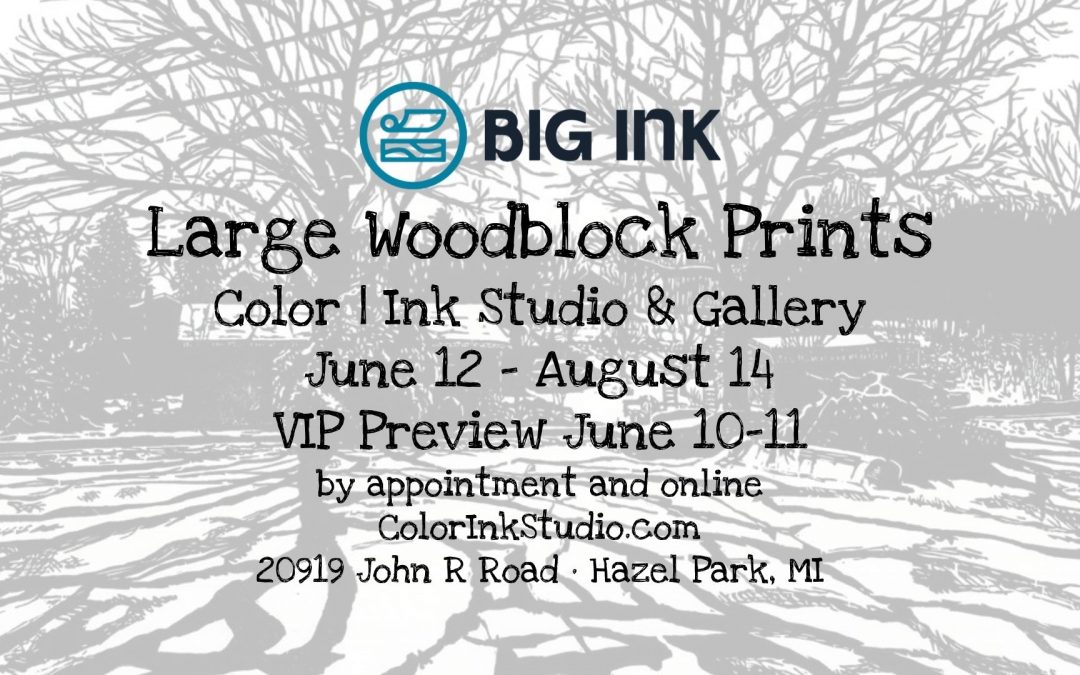 Artists:
Hannah Cohen • Melanie Dorson • Emma Formato • Alison M. Funk • Jennifer Garrison • Bodgen Ghita • Shannon Grecula • Elizabeth Harple • Karen L. Hubacher • Mary Stevenson Keefe • Ali Keller • Robert Maloney • Duncan McDaniel • Nimmy Melvin • Heather Morgan • Polly Perkins • Ashley Quick • Michael Rich • Maggie Scotilla • Nomi Silverman • Moose Wesler • Kathleen Wynn
Exhibition Dates: June 12 – August 14, 2021
VIP Preview Event: June 10 – 11
BIG INK and Color | Ink Studio are pleased to present an exhibition of large woodblock prints from the BIG INK collection. This exhibit is curated by Candace and Eric Law, the principals at Color | Ink Studio.
BIG INK is a traveling educational program that teaches visual art and brings people together to celebrate woodblock printmaking. We empower artists with the tools and techniques needed to carve a large-scale woodblock. Our public events highlight the spectacle of the printing process.
Artists interested in carving a woodblock of at least 24 by 36 inches are invited to apply to print with BIG INK. No prior experience is required and emerging, mid-career, and established visual artists are encouraged to apply. Upon acceptance, artists have two months to carve their design. We then meet at a venue and help each other print as a group.
BIG INK will be at Color | Ink Studio for a woodblock printing event on October 16-17, 2021. The application deadline is August 9, 2021. For more information about the event and to apply, visit BIGINK.org.
Are you interested in a solo or group exhibition in our Gallery? Do you have an idea for a themed show that you'd like to curate? We'd like to learn more about what you have in mind!  Just send an email to us at Gallery@ColorInkStudio.com with your contact information, a description of your proposed exhibition, and attach up to 10 image samples of the artwork that would be included. We accept exhibition proposals throughout the year, and there is no cost to submit.
The Gallery exclusively exhibits original works of fine art—primarily paintings, works on paper, photography, and sculpture. We do not display reproductions of original art, merchandise, or jewelry. Exhibitions in the Gallery generally run for 6-8 weeks. If your proposal is accepted, there is a $50 exhibition fee payable when the exhibition is scheduled and a contract signed.