Thank you for your interest. The gallery is closed for now because of the pandemic. We plan to re-open in 2021 and are scheduling new shows.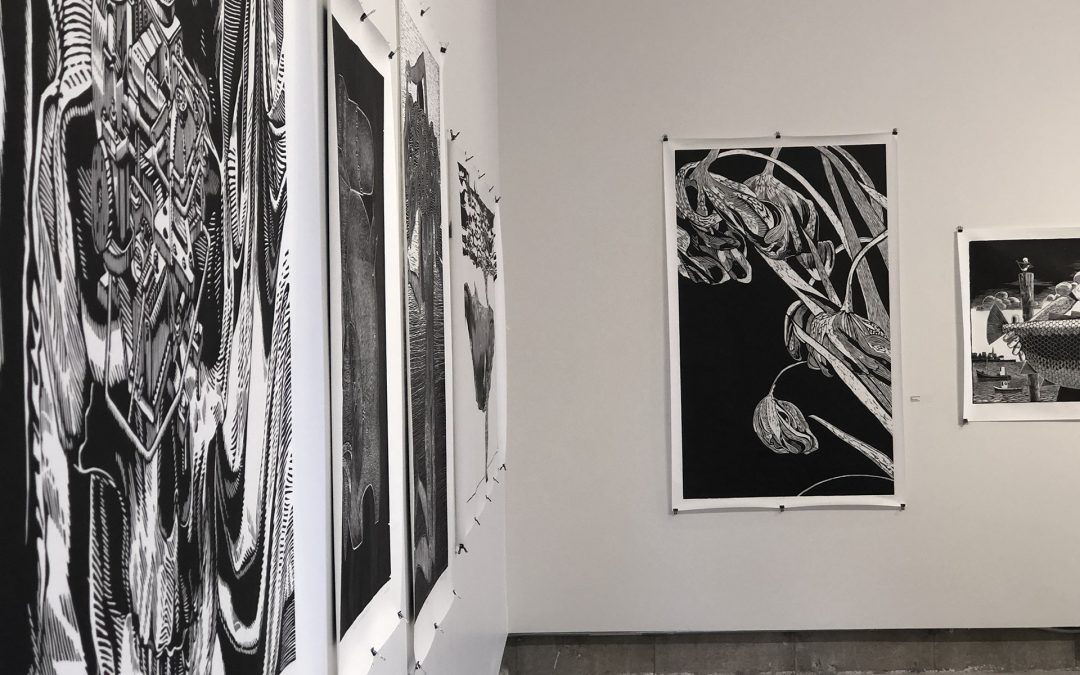 Exhibition Dates: June 12 – August 14, 2021
Reception: June 12, 2021
Artists – To Be Announced May 2021
BIG INK and Color | Ink Studio are pleased to present an exhibition of large-scale woodblock prints from the BIG INK collection. This exhibit is curated by Candace and Eric Law, the principals at Color | Ink Studio.
BIG INK is a traveling educational program that teaches visual art and brings people together to celebrate woodblock printmaking. We empower artists with the tools and techniques needed to carve a large-scale woodblock. Our public events highlight the spectacle of the printing process.
Artists interested in carving a woodblock of at least 24 by 36 inches are invited to apply to print with BIG INK. No prior experience is required and emerging, mid-career, and established visual artists are encouraged to apply. Upon acceptance, artists have two months to carve their design. We then meet at a venue and help each other print as a group.
BIG INK will be at Color | Ink Studio for a woodblock printing event on October 16-17, 2021. The application deadline is August 9, 2021. For more information about the event and to apply, visit BIGINK.org.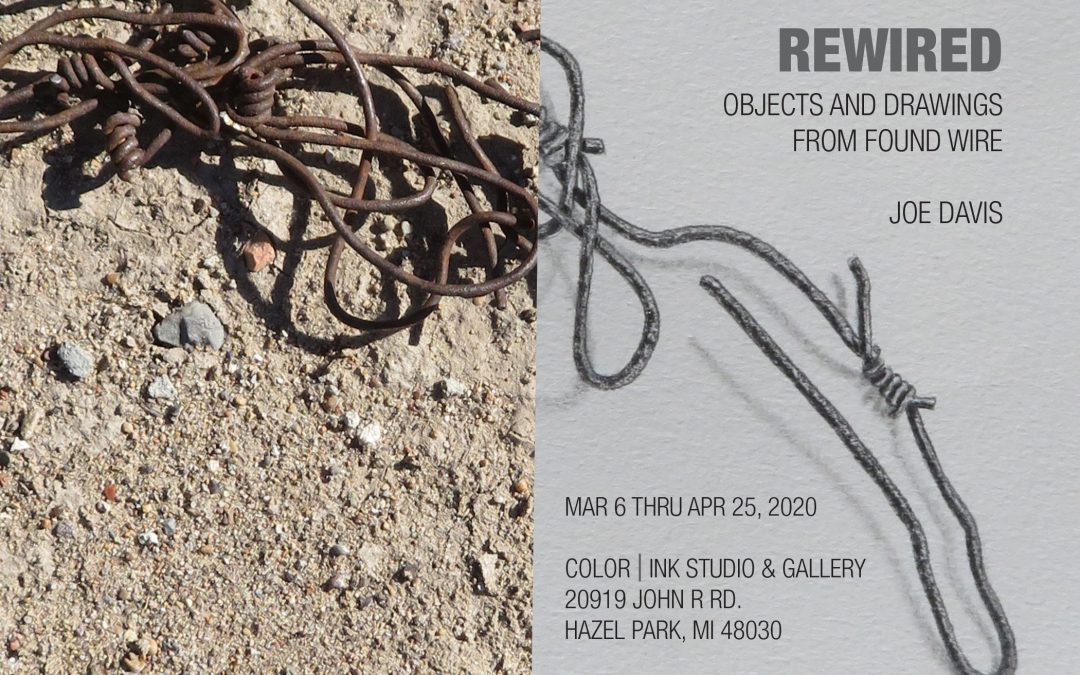 Exhibition Dates: March 6 – May 15, 2020 (Held Over)
Online Artist Talk: Wednesday, April 29 at 4 pm (Eastern)
"Rewired" is an intriguing solo exhibition of objects and drawings from wire that is found all over the streets and alleys of Marfa, Texas. Chicago artist Joe Davis picks it up and gives it new life as wall installations, dimensional objects, and graphite drawings. The exhibition has been held over to May 15. We had the opportunity to chat live online with Davis about his work and take questions. Click here to watch the video.
The original purpose of this wire was connected to the ranching business in West Texas. Joe started saving it a couple of years ago, and eventually put some of it on the walls of his home. Davis says about his work, "The accidental shaping of it by being crushed under truck tires, the rusty colored surfaces, and even the texture of it has become thoroughly engaging to me." More recently, he has been using it to make other shapes, such as cubes or rectangles, and re-bending some of it to make representational wall figures. Davis has also been working on a continuing series of graphite drawings of pieces of this wire.
Although the Gallery is currently closed to visitors, selected works from the exhibition are available to view online. All works shown are for sale.
Are you interested in a solo or group exhibition in our Gallery? Do you have an idea for a themed show that you'd like to curate? We'd like to learn more about what you have in mind!  Just send an email to us at Gallery@ColorInkStudio.com with a description of your proposed exhibition and attach up to 10 image samples of the artwork that would be included. We accept exhibition proposals throughout the year, and there is no cost to submit.
Exhibitions in the Gallery generally run for 6-8 weeks. If your proposal is accepted, there is a $50 exhibition fee payable when the exhibition is scheduled.