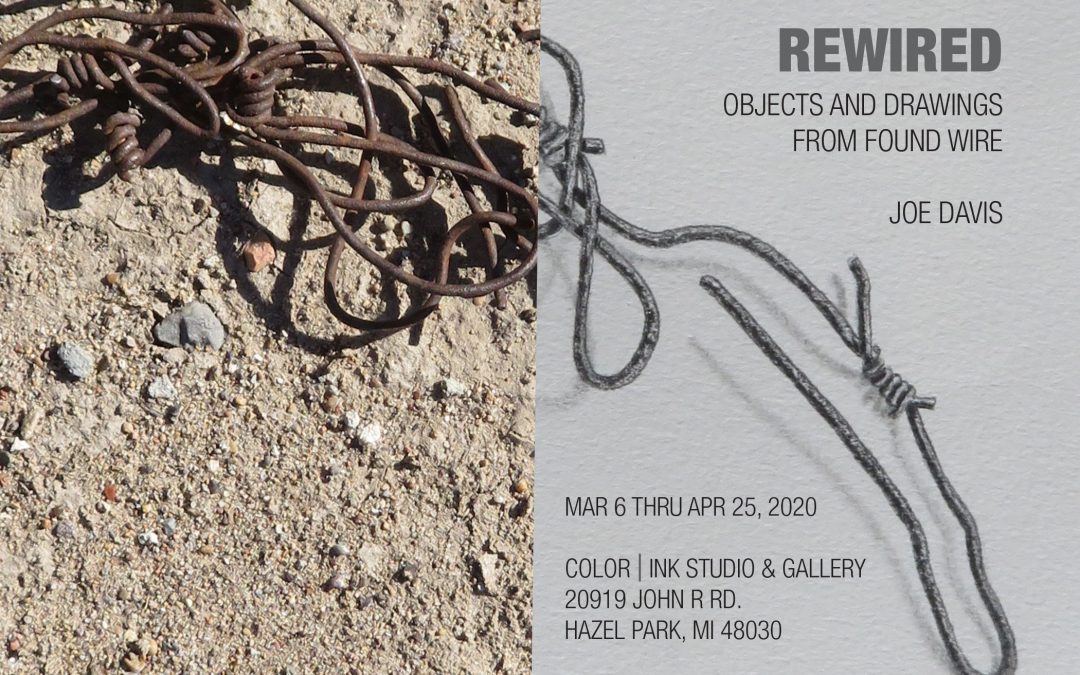 Exhibition Dates: March 6 – April 25, 2020
Artist's Reception: Friday, March 6 at 5:00 – 9:00 pm
"Rewired" is an intriguing solo exhibition of objects and drawings from wire that is found all over the streets and alleys of Marfa, Texas. Chicago artist Joe Davis picks it up and gives it new life as wall installations, dimensional objects, and graphite drawings.
The original purpose of this wire was connected to the ranching business in West Texas. Joe started saving it a couple of years ago, and eventually put some of it on the walls of his home. Davis says about his work, "The accidental shaping of it by being crushed under truck tires, the rusty colored surfaces, and even the texture of it has become thoroughly engaging to me." More recently, he has been using it to make other shapes such as cubes or rectangles, and re-bending some of it to make representational wall figures. Davis has also been working on a continuing series of graphite drawings of pieces of this wire.
Join us for the opening reception on Friday, March 6 from 5 – 9 pm. Come and meet the artist, see his visually engaging work, and enjoy conversation and refreshments. The event is free and open to the public. The exhibition runs through April 25.
Click here to view selected works from the exhibition online.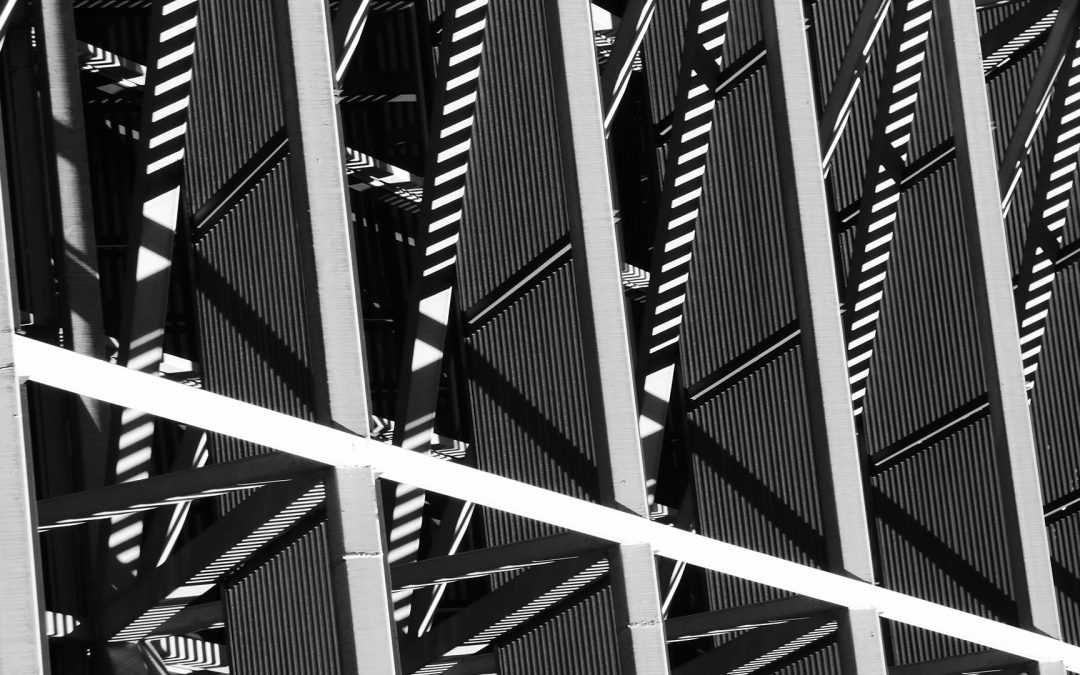 Exhibition Dates: January 2 – February 29, 2020
Artist's Reception: Saturday, February 15 at 1:00 – 4:00 pm
An engaging selection of the fine art photographs of Myles Gallagher is being shown in this superb solo exhibition. Myles says of his photographs, "It's all about the light! Light and shadow have been the foundation of photography since the beginning." Myles is an award-winning photographer who has been featured in Black & White Magazine and Still Point Arts Quarterly and has exhibited in prestigious galleries such as The Scarab Club (Detroit), Jules Maeght (San Francisco), and Attleboro Arts Museum (MA).
Are you interested in a solo or group exhibition in our Gallery? Do you have an idea for a themed show that you'd like to curate? We'd like to learn more about what you have in mind!  Just send an email to us at Gallery@ColorInkStudio.com with a description of your proposed exhibition and attach up to 10 image samples of the artwork that would be included. We accept exhibition proposals throughout the year, and there is no cost to submit.
Exhibitions in the Gallery generally run for 6-8 weeks. If your proposal is accepted, there is a $50 exhibition fee payable when the exhibition is scheduled.