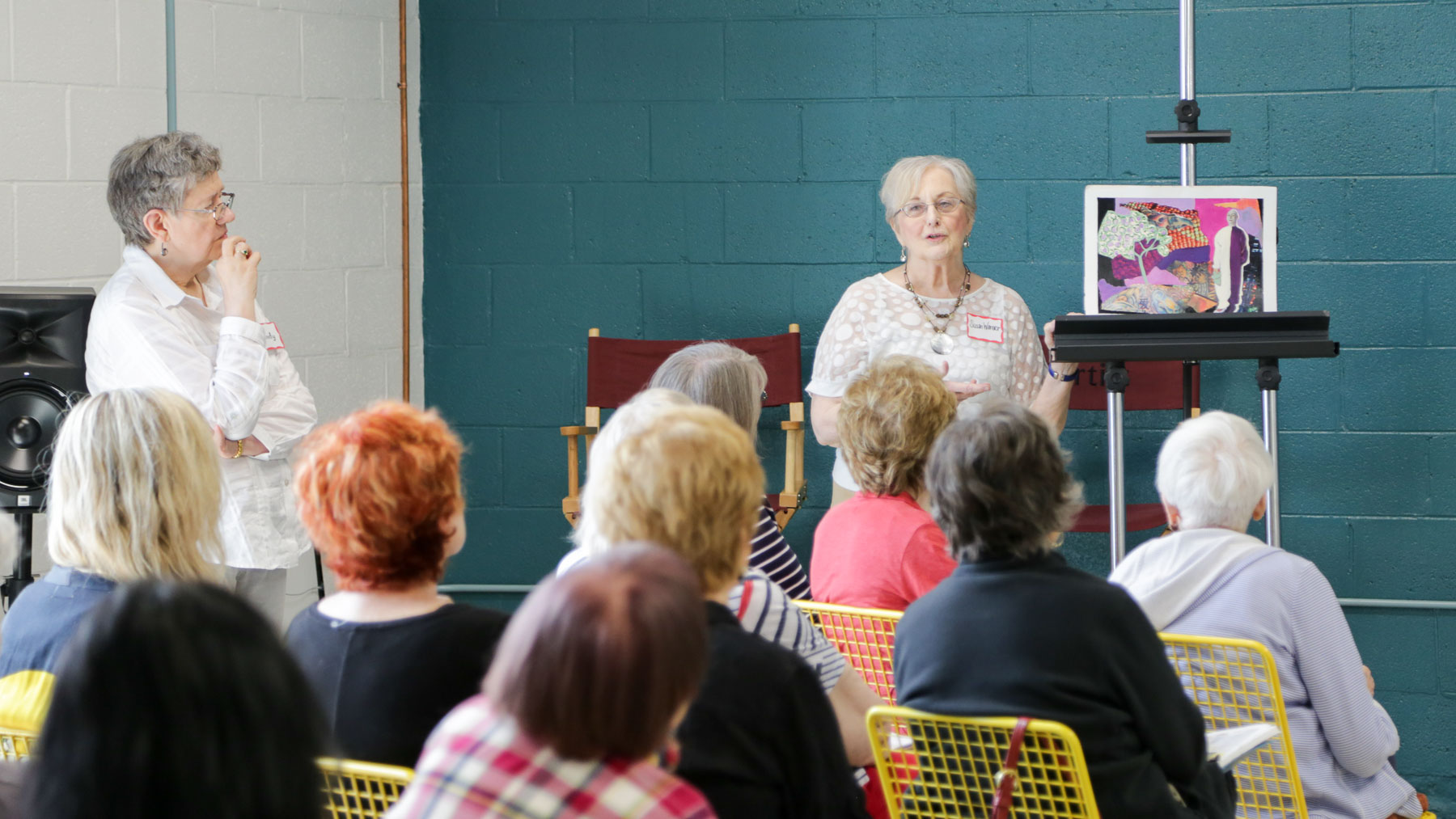 Art : Dialog
About
Art : Dialog is an opportunity for you to gather with other Detroit-area artists to talk about "all things art" and to share your work with other, like-minded artists. The meeting is free and open to anyone interested in connecting with artists.
When
We meet every few months on a Saturday from 1 – 4 pm.
Where
Color | Ink Studio is located at 20919 John R Rd. in Hazel Park—two short blocks north of 8 Mile on the west side of John R at the corner of George Ave. The entrance is on the south (8 Mile) side of the building, with ample parking in the lot and additional parking available on the side streets. Did we mention that coffee, tea, water and light snacks are offered?​