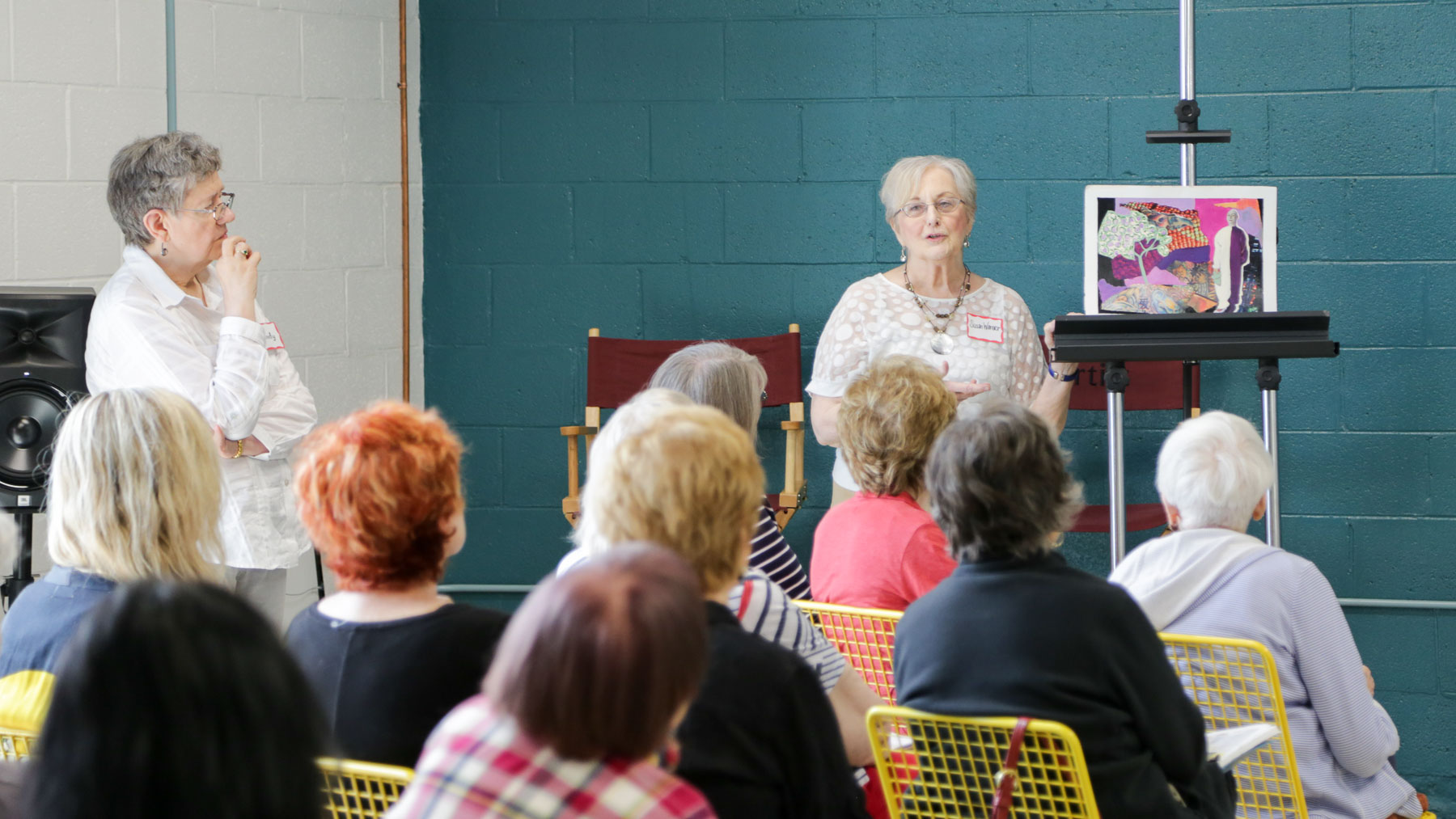 Art : Dialog
About
Art : Dialog is an opportunity for you to gather with other Detroit-area artists to talk about "all things art" and to share your work with other, like-minded artists. The meeting is free and open to anyone interested in connecting with artists.
When
We meet every few months on a Saturday from 1 – 4 pm.
Where
Color | Ink Studio is located at 20919 John R Rd. in Hazel Park—two short blocks north of 8 Mile on the west side of John R at the corner of George Ave. The entrance is on the south (8 Mile) side of the building, with ample parking in the lot and additional parking available on the side streets. Did we mention that coffee, tea, water and light snacks are offered?​
Next Meeting
Date: Saturday, December 10
Time: 1 – 4 pm
We encourage you to arrive early and reconnect with others before the start of the meeting (and have a cup of coffee or tea on us).
The featured topic for the first part of the session is "Going Forward". Let's talk about how the pandemic affected your art practice and how you have (or maybe haven't) been able to continue working on your art. It'll be an opportunity to share observations and experiences, as well as to discuss strategies for coping and continuing to be productive going forward. Here are a few questions to consider ahead of the meeting:
Has your art and practice changed for the better or worse over the last three years?
Have you become more or less productive than you would like and in what ways?
What measures, if any, have you tried to cope with these changes and how successful were they?
Is there an approach that has worked for you that you might encourage other artists to try?
We'll have ample time for conversation and networking during the break. And if you choose, bring one or more pieces of your work to just share with us or to receive honest, constructive feedback from the other artists during the balance of the session.
You'll also have the opportunity to see "Captured on Film", an exhibition that debuts work from a new project by our own photographer Eric Law. The series takes an intimate look at old, discarded and rusty things, captured on traditional black and white film using a pinhole camera and hand-printed on silver-based paper.
Please RSVP using the registration form below so we can be sure to have enough seats (and snacks) for everyone. Also indicate if you plan to bring work to share. Then click the button at the bottom to send your RSVP.