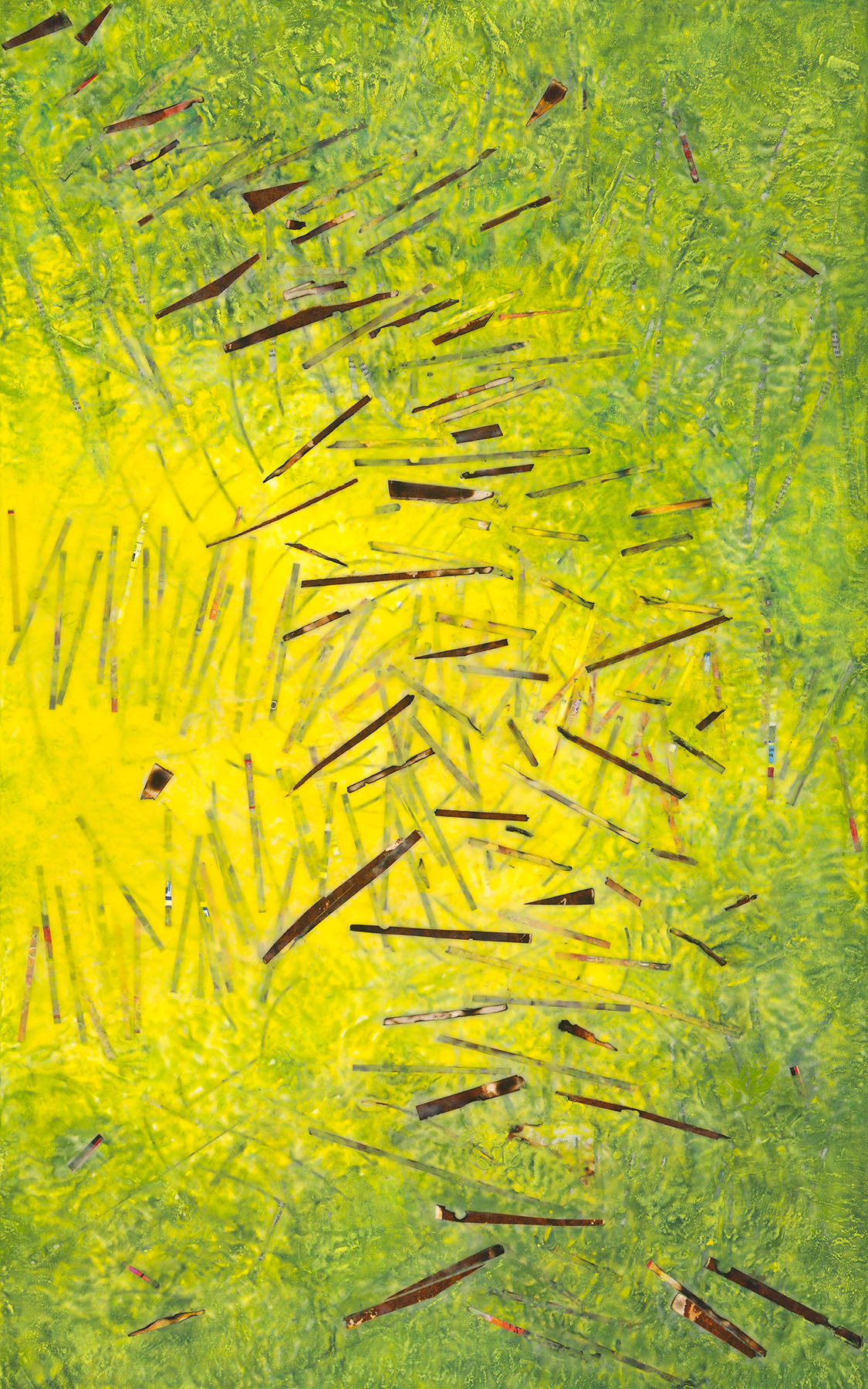 "Still Running With Scissors" (shown) was a 48″ x 30″ commissioned work.
Description
Join visual artist Candace Law in the studio on Saturday, August 26 from 10 am to 4 pm to explore upsizing encaustic paintings. Space is limited, so register early—you won't want to miss out.
"I'm often looking for ways to challenge myself, or mix up my work with something less common. One way to do that? Go LARGER! It's a perfect way to push your skills and make you think a little differently about what you want to say in your work and how you achieve it. So I'm offering this workshop where we will try our hand (and brush) on panels that are larger than what I typically offer."
In this workshop we will:
Do a brief review of working with wax—even I need this as a warmup
Discuss the type of supports, materials, and tools that aid in larger paintings
Work on one larger cradled wood panel, either 16 x 20

or

18 x 24
As always, there will be demonstrations and group discussion, as well as individual work time and one-on-one time with Candace to fill out the day.
The equipment, materials and most supplies for the workshop are provided. Feel free to bring any materials (found objects, papers or other items) you might like to incorporate into your artwork.
Sign up early and get the early-bird price! The cost is just $150 until August 11 or $175 for later registrations. At checkout, you will be able to pay securely online with a credit card or PayPal. Payment plans are also available from PayPal.
To Register (below), select the number of spaces you are reserving. Fill in the name(s) and contact information for yourself and any other participants. Then select a method of payment from the drop-down (credit card or PayPal) and complete your registration. You will receive an email confirming your registration and providing additional details.
Workshops are subject to cancellation because of insufficient enrollment or for other reasons. If a workshop is canceled, you will have the option to receive a full refund or transfer your registration to another scheduled workshop.