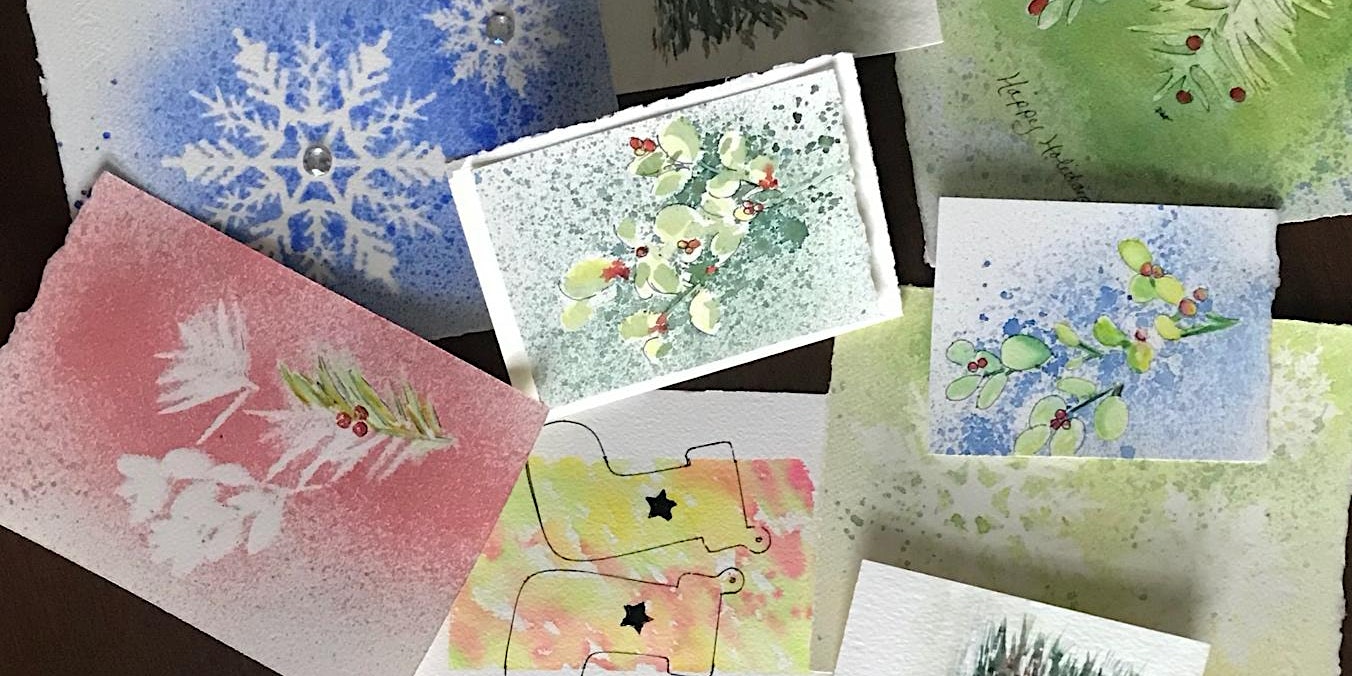 *** Workshop Cancelled ***
Get a head start on your holiday cards! Join watercolor artist Diane Roach Smith in our studio on Saturday, November 4 from 1-4 pm for a Watercolor Holiday Card workshop. Diane will demonstrate some traditional Holiday Winter Card ideas, as well as some fun Contemporary Watercolor Cards. You will come away with original holiday cards to send out.
Diane will provide the basic materials for an additional fee, or you are welcome to bring your own materials to the workshop. A detailed supply list is included in the confirmation email you'll receive after registration.
The cost is just $115 with materials or $90 if you bring your own materials. At checkout, you'll be able to pay securely online with a credit card or PayPal. Payment plans are also available from PayPal. Space is limited, so sign up early!
About the Instructor
Diane is a professional 2-D artist concentrating on Watercolor and an art educator teaching Drawing and Painting. She loves to draw with graphite, colored pencil, and ink, and she also loves oil and acrylic as well as mixed media painting. "Focusing on a process to create unique art from everyday subject matter has always fascinated me. This is a challenge I love to pursue as I ponder ways to create my art. I love the process. Nature inspires me, as well as family, friends, students, and surroundings."
To Register (below), select the number of spaces you are reserving. Fill in the name(s) and contact information for yourself and any other participants. Then select a method of payment from the drop-down (credit card or PayPal) and complete your registration. You'll receive an email confirming your registration and providing additional details.
Workshops are subject to cancellation because of insufficient enrollment or for other reasons. If a workshop is canceled, you will have the option to receive a full refund or transfer your registration to another scheduled workshop.