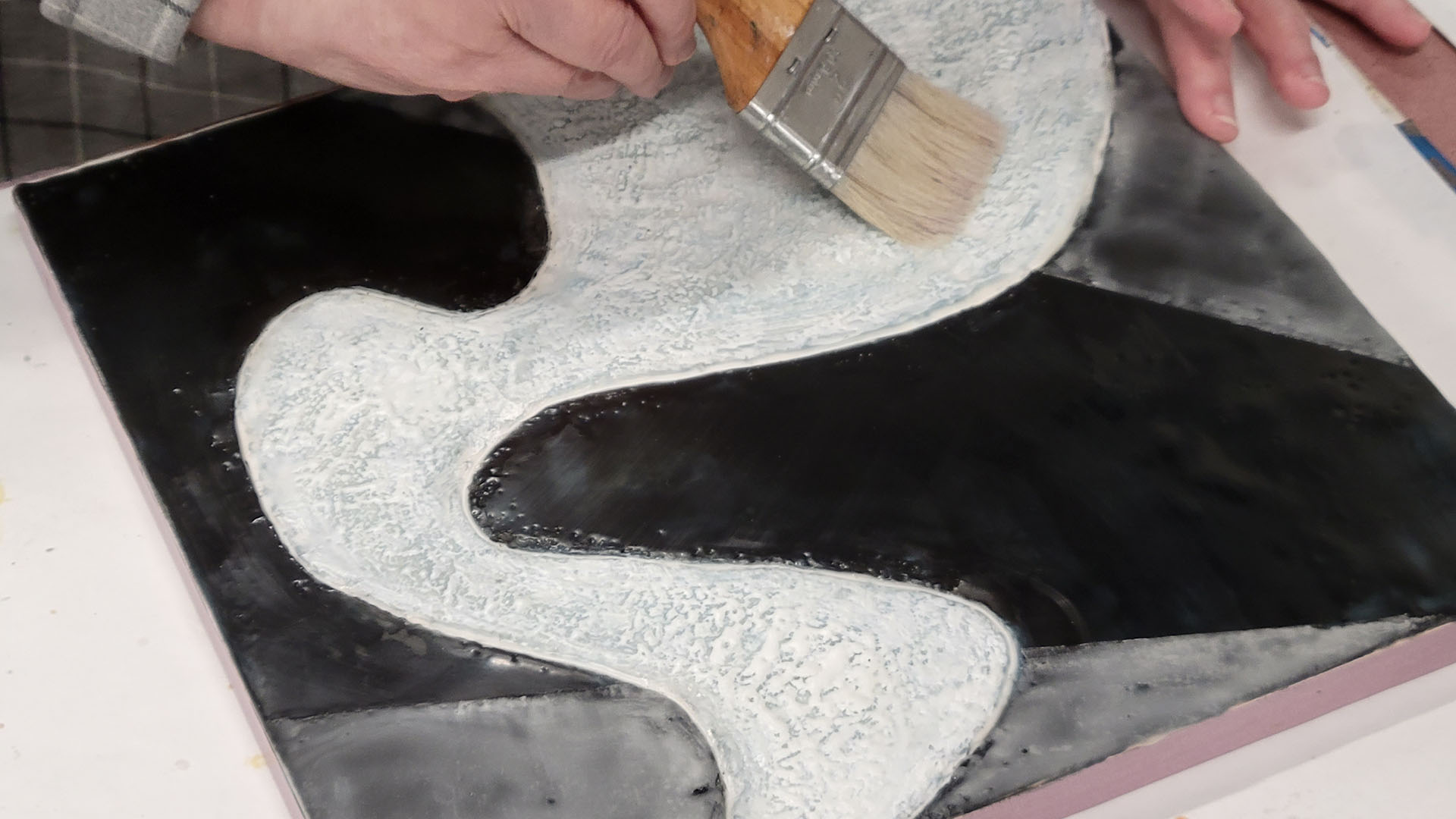 Description
Join visual artist Candace Law on Saturday, March 26 from 9:30 am to 4:30 pm as she welcomes artists back to the studio…again…for the first encaustic workshop of the year. The cost is just $165, and all materials are included.
Spring is in the air and with it, our thoughts turn to new art challenges. This workshop will be an introduction to the medium for beginners, as well as a refresher for those who have worked in hot wax before but would like to be reminded of some of the basics again before settling into their work
If you've heard about this lovely, versatile medium and have wanted to give it a try before committing to buying all the equipment and supplies—this is the workshop for you. Everything is provided, and you'll get the opportunity to ask all your questions and try some different techniques.
If you've worked with encaustic before, but haven't done so since COVID started, trust me, you might like a refresher. Not only will it remind you of some of the basics and best practices, but you might also learn something new or glean an idea that sparks your creativity. It is also a great time to connect with other artists again after our hibernation.
In the workshop, we will cover the equipment and materials commonly used, the basic process of painting, and move on to work three small projects that cover painting in encaustic, using hot wax to embed items and another technique as we have time. This is the perfect time to learn or get back in the flow before more challenging workshops come in the spring and summer.
Looking ahead: we will be working with Encaustic and Photographs at the end of May, and on to Shellac Burns (among other materials) in the summer months. You will get the most out of these future workshops if you've had some basic work with the medium, or a good refresher before then.
To Register (below), select the number of spaces you are reserving. Fill in the names and contact information for the participants. Then select a method of payment (credit card or PayPal) and click the button at the bottom to complete your registration. You will receive an email confirming your registration and providing additional details.
Workshops are subject to cancellation because of insufficient enrollment or for other reasons. If a workshop is canceled, you will have the option to receive a full refund or transfer your registration to another scheduled workshop.