Celebrate World Pinhole Photography Day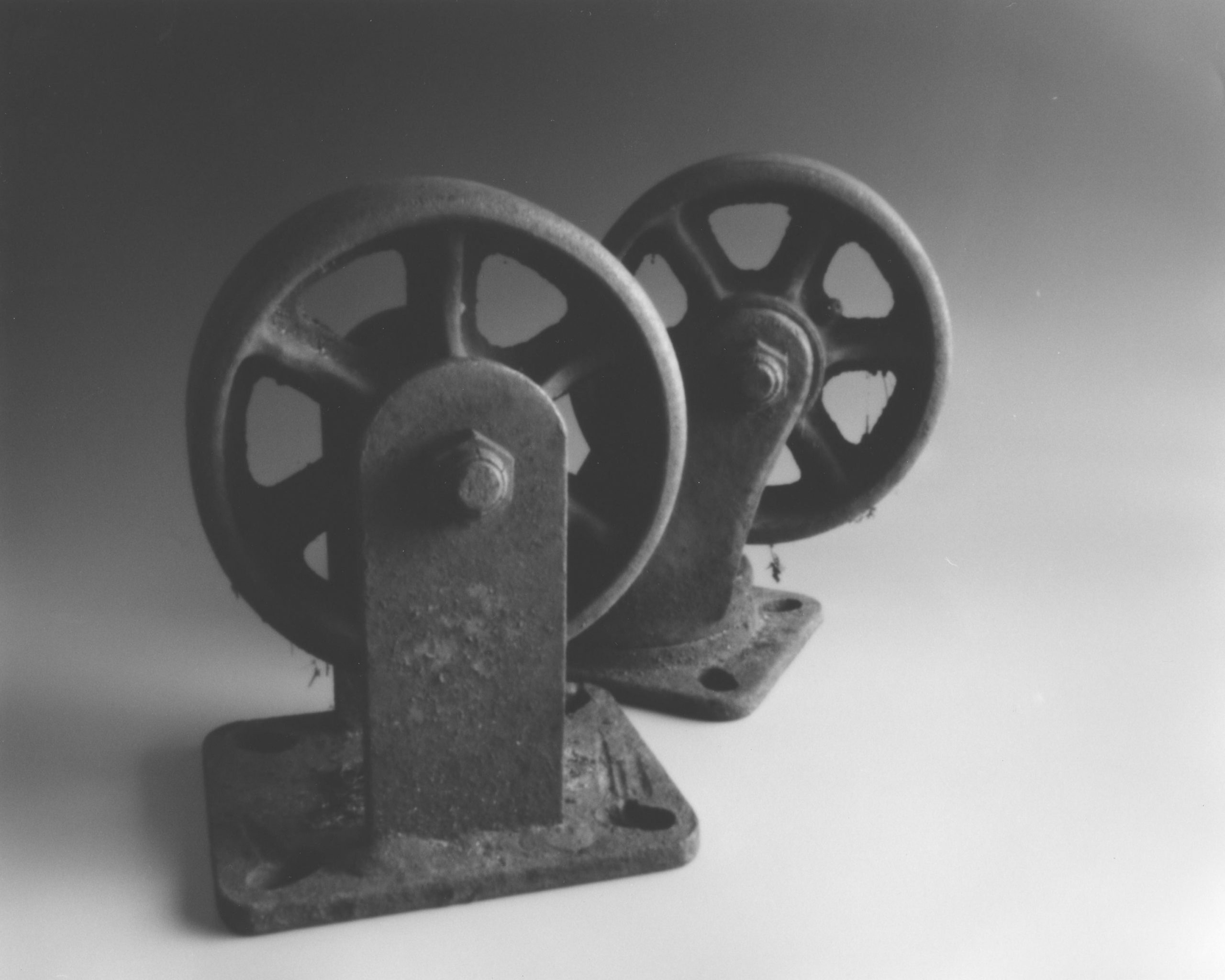 Sunday, April 30, 2023 at 1–3 pm
Join us for a celebration of World Pinhole Photography Day with a pop-up exhibition of pinhole photographs by Eric Law. We'll be showing twenty-nine silver-based prints on fiber paper from his recent "Captured on Film" project. Each print is framed and available for purchase online or in the studio.
The photographs in the series are an intimate look at old, discarded and rusty things. Each image conveys a wonderful sense of the subject's personality through individual portraits, as well as in the interactions of multiple objects. The photos were captured on traditional black and white film using a modern pinhole camera.
"I love working with film," Eric says, "and the precision it demands to achieve a desired result. There's no fixing it later in the computer." He goes on to explain, "A pinhole camera, which has no lens—only a tiny hole through which light is projected onto the film, is the earliest form of camera used by photographers. It enhances these portraits by adding a unique softness to the images. I'm delighted to be able to share my creative viewpoint using a completely analog approach."
According to Gallery Director Candace Law, "Photographs made on film and exhibited with traditional darkroom prints are a rarity in this age of digital photography and inkjet prints. This project offers a new look at a traditional photographic process and equipment that challenges us to rediscover fine-art photography with fresh eyes. The interactions of these objects invite us, as viewers, to enter each unique conversation."
Eric is an accomplished fine art and commercial photographer. Late in a career in business, he discovered a passion for the fine art photograph and, through extensive personal study, developed his skills and personal vision as a photographer. His work has been exhibited in many galleries in the Detroit area, as well as nationally and internationally, and they are in several private collections. He is a member of Professional Photographers of America, and works from his studio in Hazel Park, Michigan.
Pinhole Photography on Film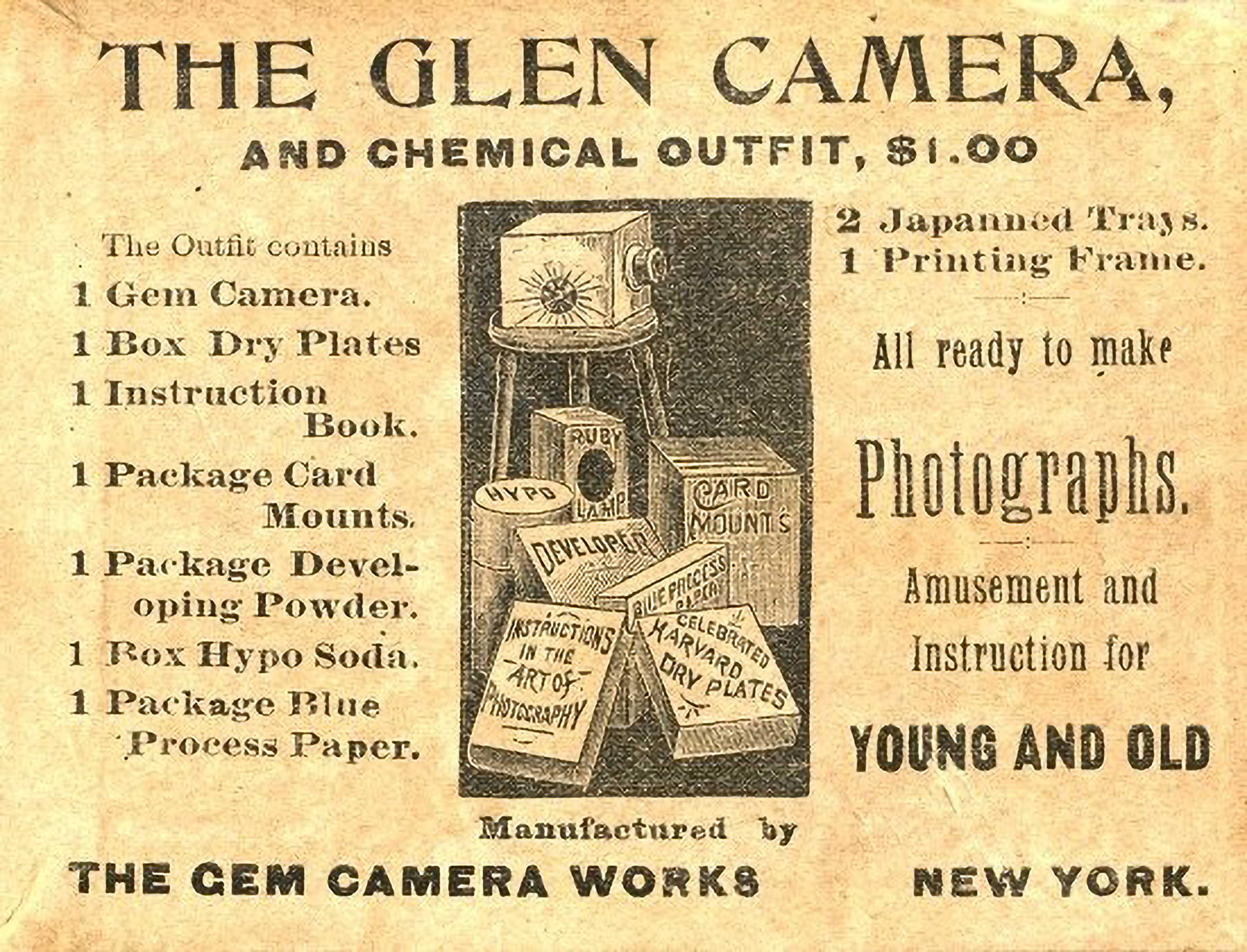 The History
Sir David Brewster, a Scottish scientist, was one of the first to make pinhole photographs in the 1850s. It became popular in the 1890s, and commercial pinhole cameras were sold in the U.S., Europe, and Japan. The Glen Pinhole Camera (c1887) is an early example.
Mass production of cameras by Kodak and others in the 20th century, along with the "new realism" in photography, soon brought an end to the pinhole photograph—all but forgotten by 1930.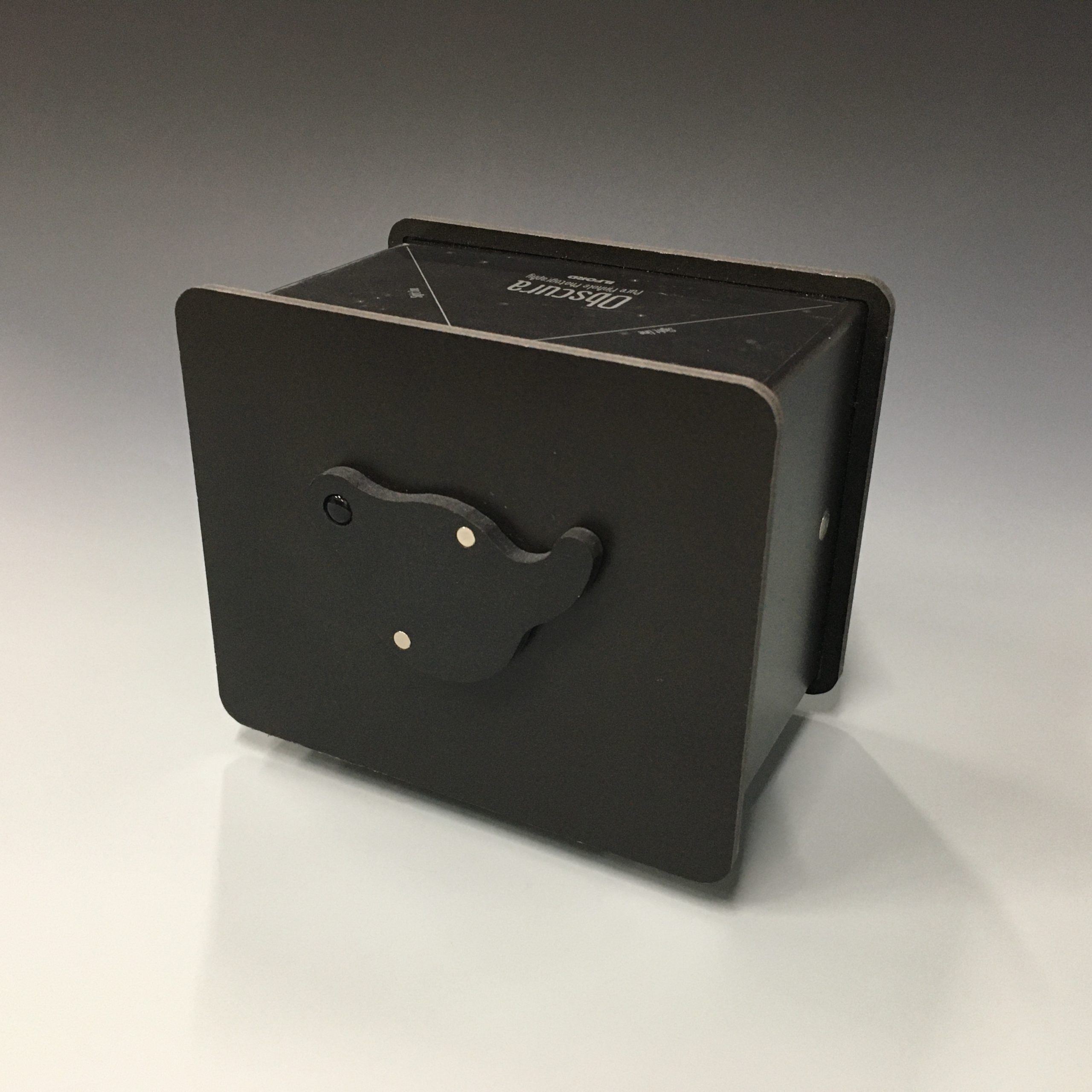 The Camera
My camera of choice for this project is an Ilford Obscura. It features a two-piece, light-tight design that holds the film in place, with a simple manual shutter over a chemically etched 0.39mm pinhole.
Images from a pinhole camera have a characteristic softness and a nearly infinite depth of field—everything appears in focus. There is no lens distortion, so wide-angle images remain absolutely rectilinear. Exposure times are usually long, requiring the use of a tripod.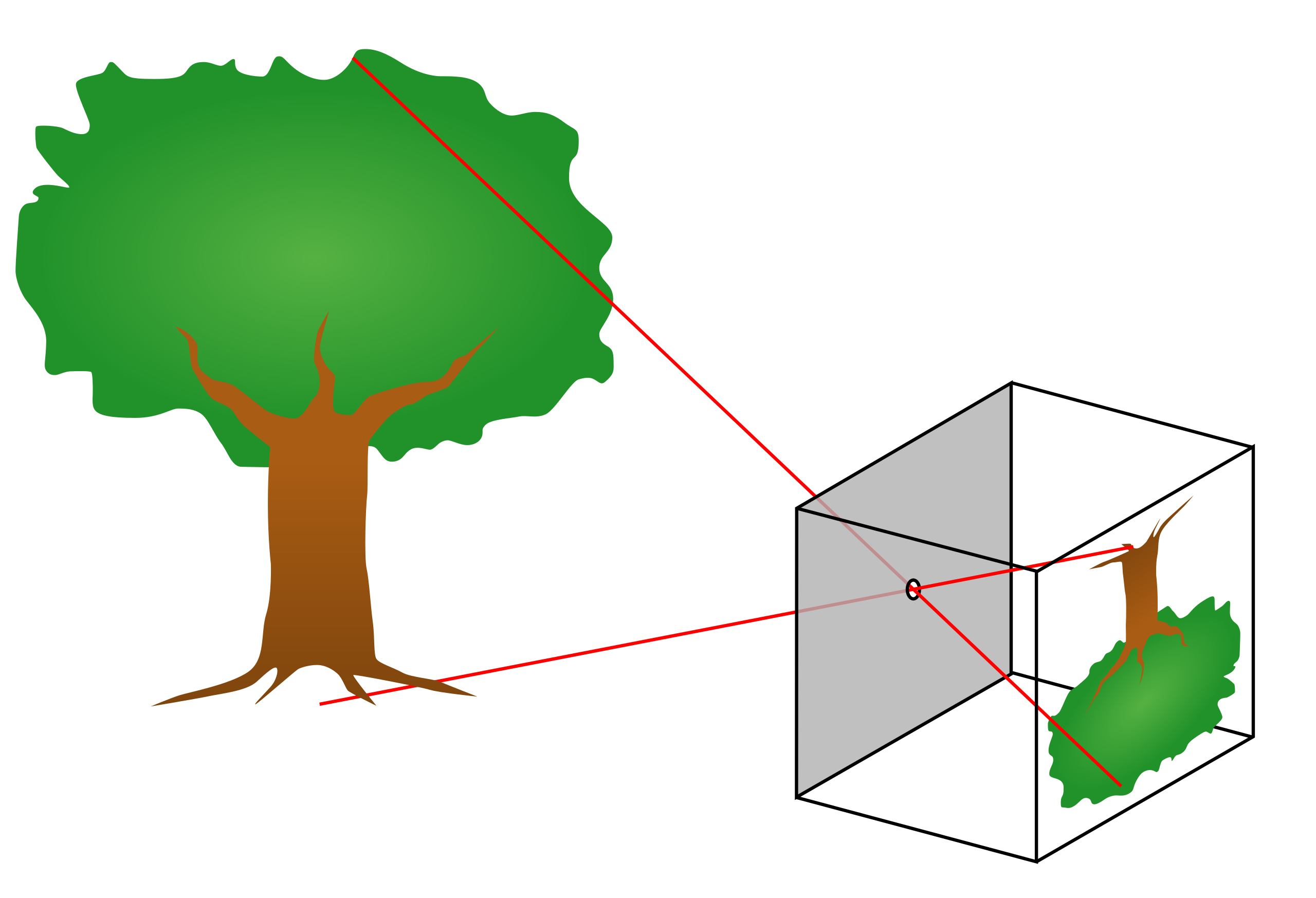 The Science
The camera obscura or pinhole image is a natural optical phenomenon. Early known descriptions are found in the Chinese Mozi writings (5th century BCE). In 1021, the Arabian scientist Ibn al-Haytham wrote about pinhole effects in his Book of Optics.
The pinhole camera—which has no lens, only a tiny hole for an aperture—projects an image onto the photographic film or paper placed on the surface opposite the pinhole.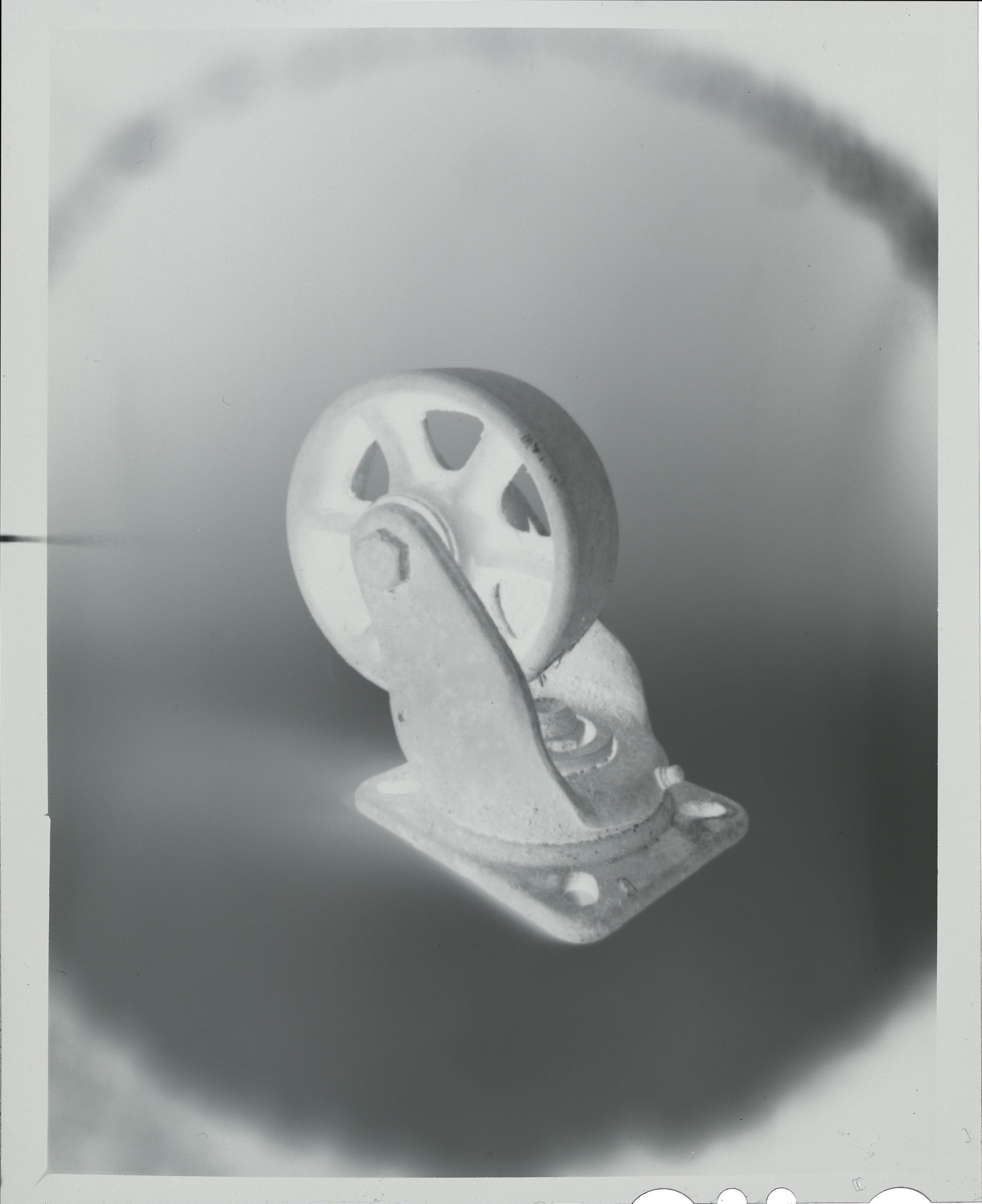 The Film and Prints
The images are captured on 4" x 5" Ilford Delta sheet film. It's a black and white negative film with a fine grain and sensitivity of ISO 100, especially well-suited for fine art and pictorial use.
Once exposed, the film is developed in a series of chemical baths, washed, and then dried. The photos shown in the exhibition are hand-printed on silver-based Ilford Multigrade Classic, a black & white fiber paper with a matte finish.
Photographs on Display
The individual photographs available are shown below. Click on an image for more details and to purchase the original framed print. You can complete your purchase securely online with a credit card or PayPal, and payment plans are also available from Affirm or Paypal.